You are here
Back to top
News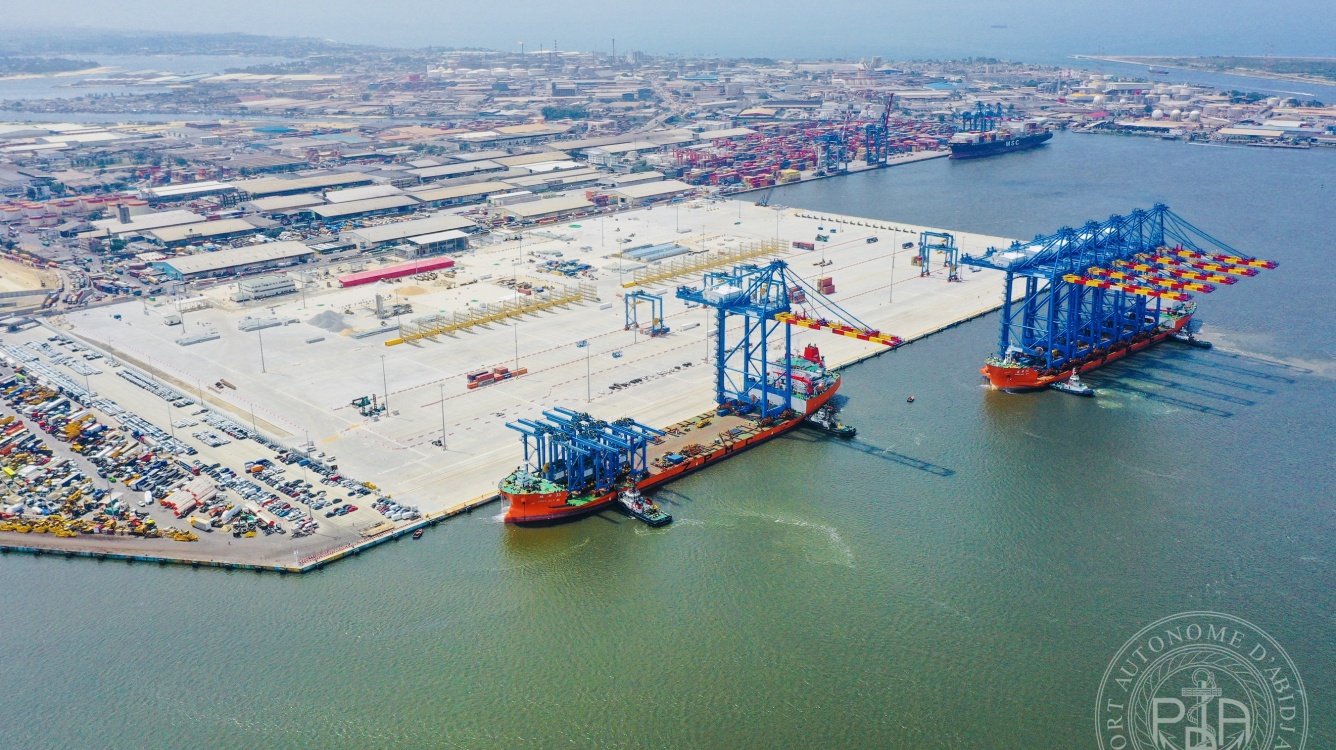 6 new generation gantry cranes and 7 RTG on Thursday 18 August 2022.
These gantry cranes, the biggest of their kind in Africa presently are the same type as post panamax with an outerbridge of 66 meters. They are 89 meters hig and have the capacity to handle container on to the vessels over an extension of 22 containers rows (50 meters)
In total the second Abidjan port's container Terminal once in operation in November 2022 will be equipped with 6 shore gantry cranes, 13 yards gantry carnes, 36 tractors all of them are electric powered.