You are here
»
»
ABIDJAN PORT AUTHORITY HOSTED THE MEETING OF PMAWCA'S TECHNICAL COMMITTEES
Back to top
ABIDJAN PORT AUTHORITY HOSTED THE MEETING OF PMAWCA'S TECHNICAL COMMITTEES
Error message
Notice: Undefined index: main-menu in menu_block_view() (line 510 of /var/www/vhosts/portabidjan.ci/httpdocs/modules/menu/menu.module).
Notice: Undefined index: main-menu in menu_block_view() (line 510 of /var/www/vhosts/portabidjan.ci/httpdocs/modules/menu/menu.module).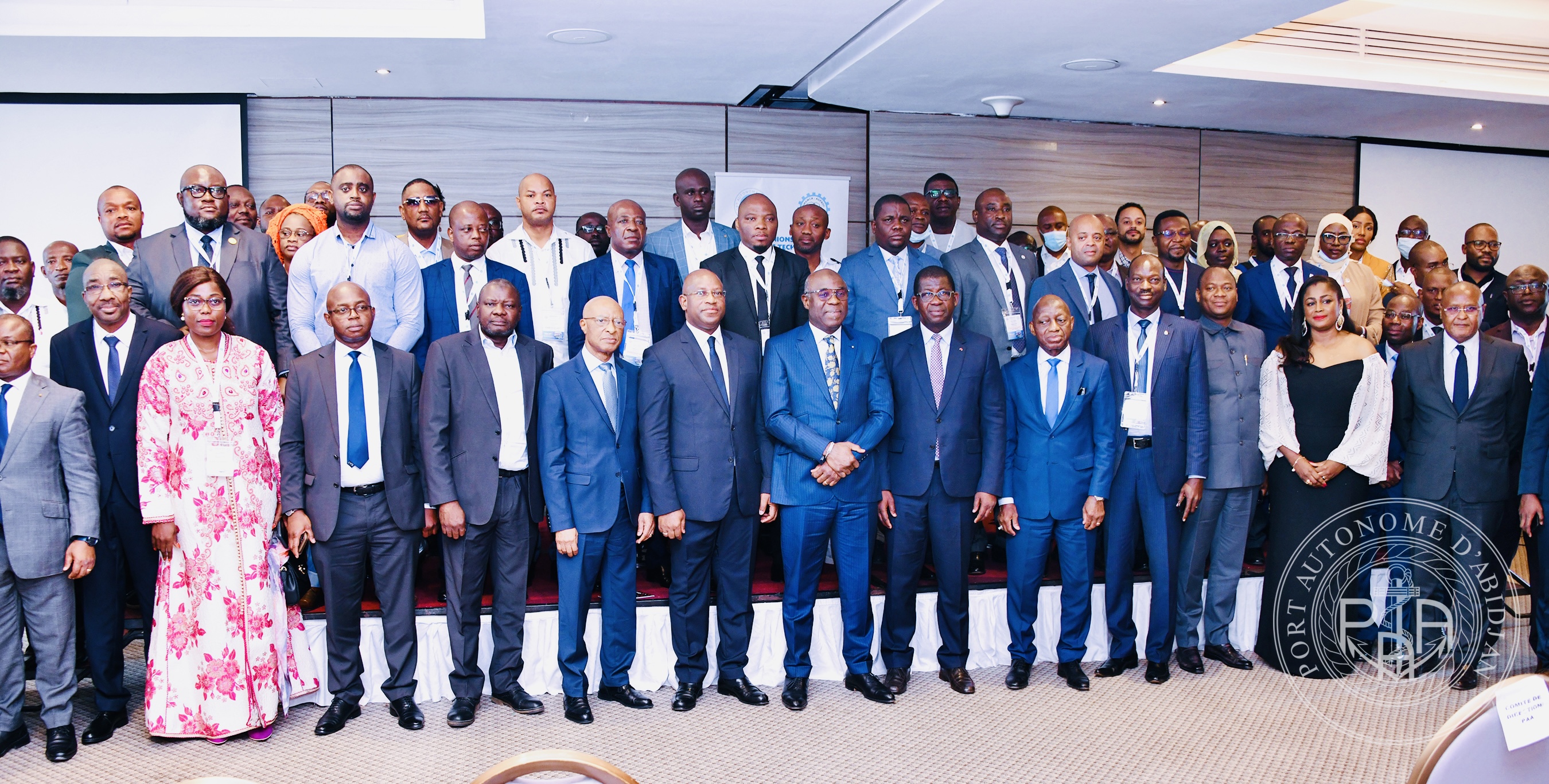 Activités portuaires
ABIDJAN PORT AUTHORITY HOSTED THE MEETING OF PMAWCA'S TECHNICAL COMMITTEES
Wednesday 24 August 2022
Over 120 delegates from member organizations of the Port Management Association of West and Central Africa (PMAWCA) met in Abidjan from 26 to 29 July 2022 in order to address the problems faced by the maritime transport on the African continent.
The meeting was held as a prelude to the 42nd Annual Council of the Association planned for November 2022 in Luanda, Angola.
The three technical committees expected to meet in Abidjan are the Committee in charge of Maritime Security, Protection of the Environment and Operation (MSEPO), the Committee in charge of Technical Studies, Infrastructure and Development  (TSID) and the Committee of Liaison Officers (L O).
Mr. Jean Marie KOFFI, Secretary General of PMAWCA in his address at the opening Ceremony on Tuesday 26 July 2022, stated that these committees will work on the main theme « Fight Strategy Against Air Pollution : Case of PMAWCA'S Ports ».
This issue would be specifically dealt with by the MSEPO Committee. As regards experts of the TSID Committee, they would have, the task, in addition to the main theme, of proposing the terms of reference for a technical economic and financial  feasability study of the project for the construction of a hotel complex for PMAWCA.
The liaison officers would have to discuss on the topic : « How to improve the operational efficiency of liaison officers in a context of implementing and revitalising a port community ».
These three working days should come up with innovative and concrete proposals as requested by the Managing Director of Abidjan Port Authority, Mr. Hien Yacouba SIE in his welcome address.
Thus, he asked the participants to make appropriate recommendations which would enable the Executive Committee of PMAWCA to make relevant decision so as to ensure more competitiveness for West and Central African Ports.
Firstly, he commended the initiative of these inter-port meetings, thereafter, Mr. Dioman CONÉ, Director of Cabinet, representing the Ivorian Minister of Transport, declared open the meetings and pointed out that the Ivorian Ports (Abidjan and San Pedro), like the other African Ports, are committed in major investments process in order to upgrade their infranstructure and equipment.
By doing so, the ports have built strong capacity, with the support of the governments in order to contribute more efficiently to the economic growth of their respective countries.
PMAWCA, an association established in 1972 is made up of twenty four (24) Port Authorities which are regular members and eight (8) associate members and four (4) observer members. The headquarters is in Lagos, Nigeria.