You are here
»
»
THE MEMBER PORTS OF PMAWCA MEET TOGETHER IN LUANDA
Back to top
THE MEMBER PORTS OF PMAWCA MEET TOGETHER IN LUANDA
Error message
Notice: Undefined index: main-menu in menu_block_view() (line 510 of /var/www/vhosts/portabidjan.ci/httpdocs/modules/menu/menu.module).
Notice: Undefined index: main-menu in menu_block_view() (line 510 of /var/www/vhosts/portabidjan.ci/httpdocs/modules/menu/menu.module).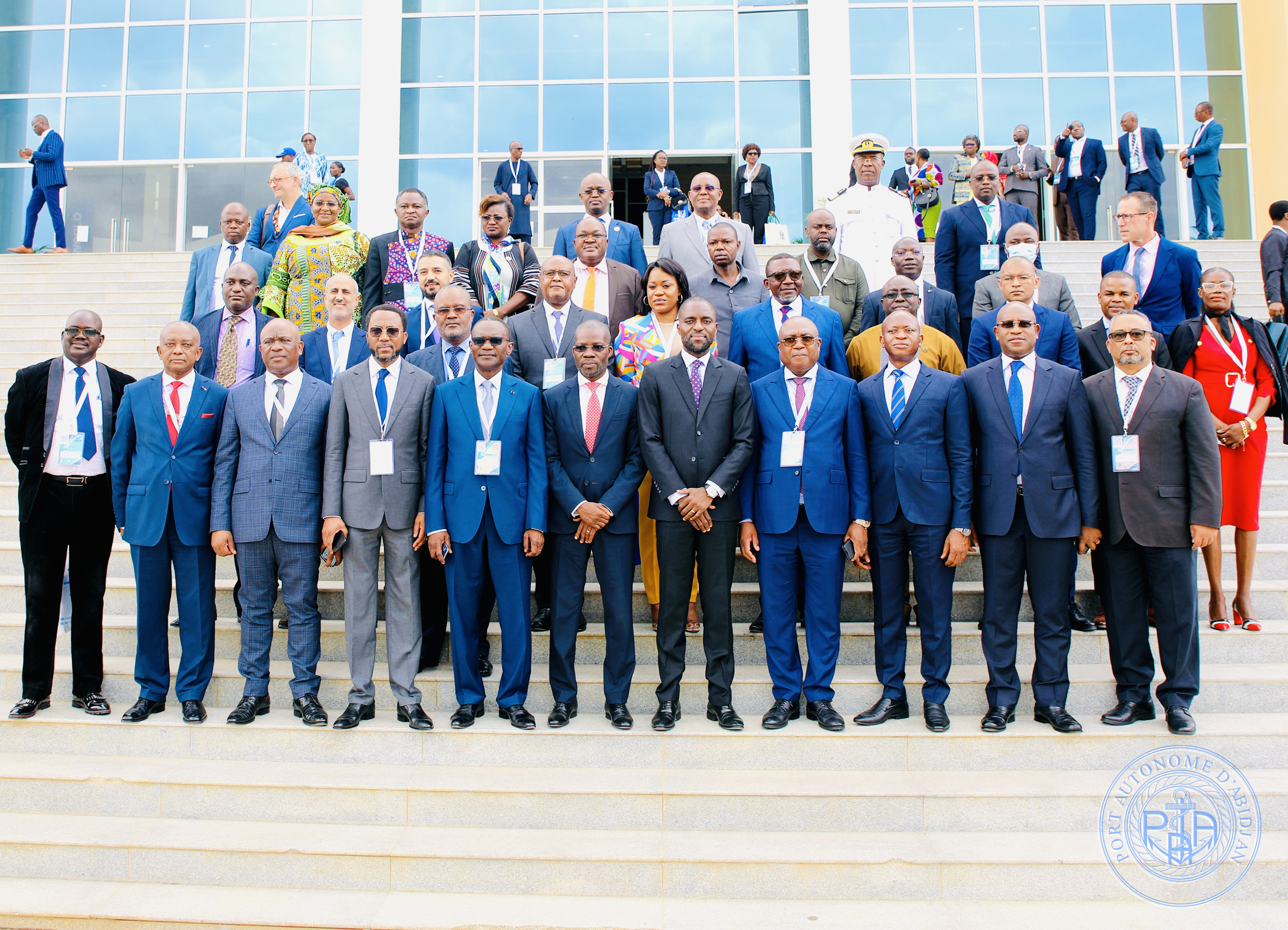 Activités portuaires
THE MEMBER PORTS OF PMAWCA MEET TOGETHER IN LUANDA
Tuesday 28 March 2023
The Angolan Ports Administration is hosting, from 15 to 18 November 2022, the 42nd Annual Council and the 17th Round Table of Managing Directors of the Port Management Association of West and Central Africa (PMAWCA).
It is this Tuesday 15 November 2022, that opened at the "Centro de Conferências de Belas" of Luanda, this annual meeting of the association in the presence of the Angolan Minister of State for Economic Coordination, Dr. Manuel NUNES JÚNIOR, representing the President of the Republic of Angola.
The opening ceremony was attended by several Directors General of member ports, port operators and specialists in the sector. Among them, the President of the Association of Ports of Angola (APANG), Dr. Alberto António BENGUE, the Director General of the Ghana Ports Authority, Mr. Mickael LUKUJE, the Director General of the Nigerian Ports, Mr. Mohamed BELLO-KOKO, the Director General of the Port of Pointe Noire, Mr. Séraphin BHALAT, and Mr. Macky SANGARÉ, Director of the Digital Information System representing the Managing Director of the Abidjan Port Authority, Mr. Hien Yacouba SIÉ.
These meetings are held around the theme, "The Role of Ports in the Face of the Effects of Climate Change" which was at the center of the round table discussion organized between the Directors General.
During the debates, Mr. Macky SANGARÉ intervened on the issue of the involvement of PMAWCA ports in the reduction of carbon effects and the options for energy transition. His presentation focused on the state of play and the perspectives of this topical issue in the port industry.
He stressed the need for ports and PMAWCA member states to develop strategies supported by concrete actions to ensure the health and well-being of populations, the production of clean energy, ocean conservation and the fight against climate change. According to him, the "Green Port" label should be more than a slogan to cover a societal issue at the heart of the development policies of all ports.
Mr. SANGARÉ did not fail to point out that since 2014, the Abidjan Port Authority has resolutely committed itself to an environmental approach allowing it to be certified to the ISO 14001 standard.
Exchanges during this round table reviewed the axes of the environmental sustainability charter concluded between PMAWCA and the World Bank, among which air quality, waste management, energy efficiency and coastal erosion.
It was also discussed the functioning of the association, through a review of projects and directions to provide sustainable responses to the challenges of African ports.