You are here
»
»
THE MAROCCAN MILLOWNER SEARCHING FOR BUSINESS OPPORTUNITIES IN ABIDJAN PORT AUTHORITY
Back to top
THE MAROCCAN MILLOWNER SEARCHING FOR BUSINESS OPPORTUNITIES IN ABIDJAN PORT AUTHORITY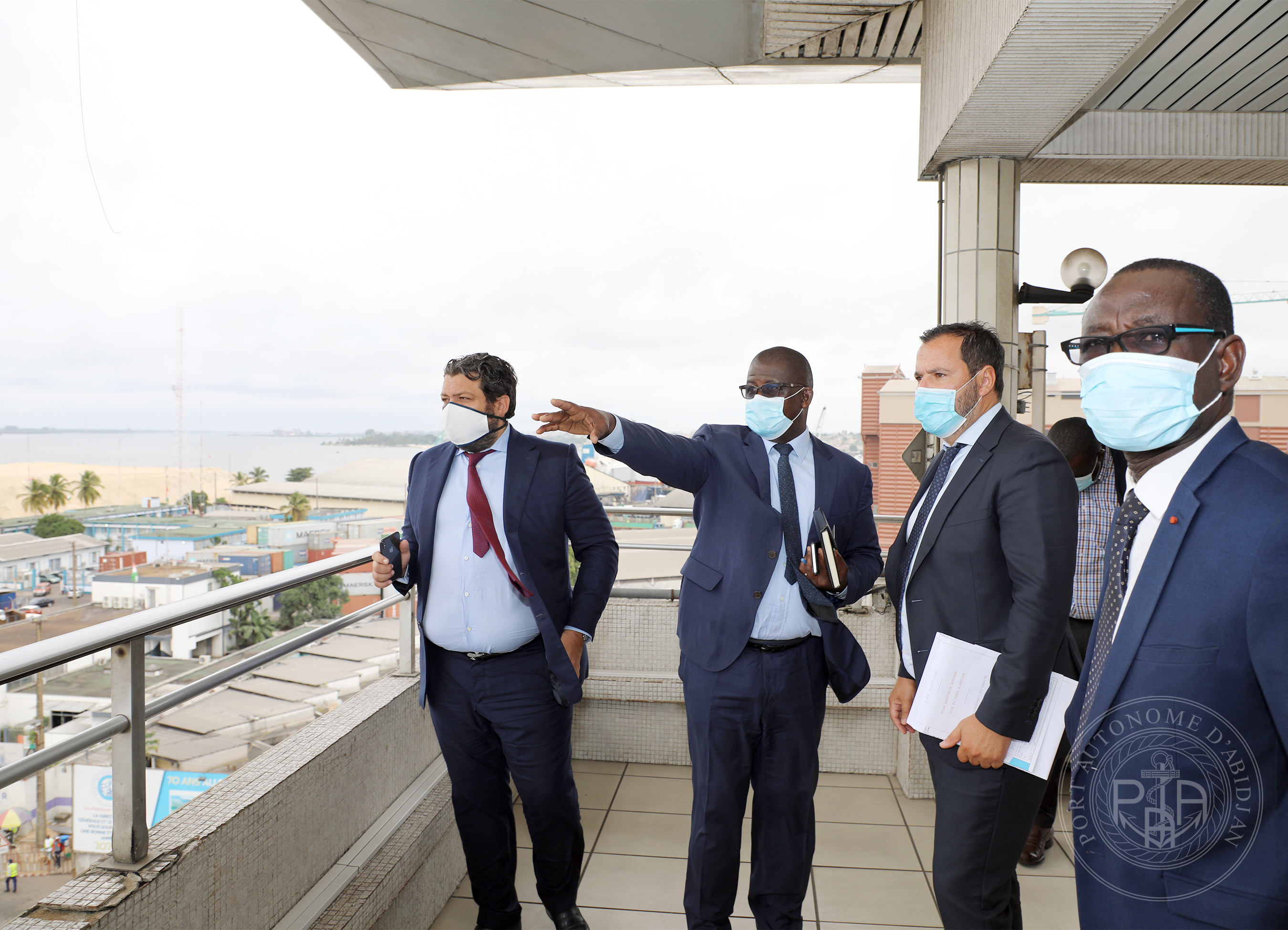 Activités portuaires
THE MAROCCAN MILLOWNER SEARCHING FOR BUSINESS OPPORTUNITIES IN ABIDJAN PORT AUTHORITY
Thursday 17 September 2020
On Tuesday 25 August 2020, a delefation of FORAFRIC, a Maroccan milling Group led by Mr ELBAZ Yariv, Chairman of the Group was received by Mr HIEN Yacouba SIE, Managing Director of Abidjan Port Authority (PAA) in the meeting room of the New Headquarters.
According to the Head of delegation, the visit was aimed at meeting the Port Authority in order to discuss on the potentials and business opportunities offered by the Abidjan Port, as its organization operates several business sectors which are closely related to ports.
Thus, according to Mr ELBAZ Yariv, FORAFRIC which is involved in the processing of various products such as grains, logistics, storage, the processing of farm products, is also willing to open a branch in Côte d'Ivoire with the focus on the processing of Cocoa, Cashew nuts and other farm products. 
"we are interesting in investing in Côte d'Ivoire. We are the major Moroccan storage organization, and we are here to listen to and be acquainted with what needs to be done"
The Managing Director of Abidjan Port Authority expressed his satisfaction for such an initiative. 
He therefore urged and built on the major development projects of Abidjan Port. Mr ELBAZ focused his attention on the massive transport of goods from the port area to the industrial area (PK 18) located by the Motorway "Autoroute du Nord"
After their discussion with the Top Management of the Abidjan Port, the Moroccan businessmen toured the port facilities.